---
---
Like Us on Facebook!
---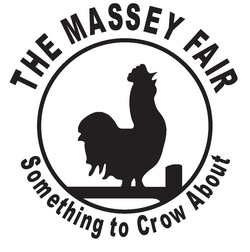 Brief History

In the fall of 1907, a few "community-minded individuals felt the need to encourage good farming principles by displaying their crops and goods in a friendly, neighborhood competition," thus forming the Massey Agricultural Society (MAS).

The MAS was a family affair where everyone could be involved. While the men took care of livestock, horse draws, and lumber jacking competitions, the women displayed their handicrafts, sewing, and domestic arts like quilting. The children also participated by submitting their arts and crafts projects. To win a first prize at the fair was a much coveted award.

The fair grew over the years and has become the largest and longest running fair in Northern Ontario. With the passage of time, minimal changes have been made to the fair for its improvement, but in most cases it is still the same.

Tractor pulls, horse shows and lumber-jacking are still on the schedule of events 108 years later. Local farmers and gardeners still bring their best produce, jams and breads, the women bring their quilts and handiwork, and the children are encouraged to display their creativity, all in the hopes of winning a prize.

People from across the north travel to Massey to be a part of this long-standing tradition. In 1982, it was recorded that over 35,000 patrons walked through the gates of the fair and enjoyed the demonstrations, displays and the Mid-Way carnival rides. On average, the local fair draws between 10,000-12,000 people.

Whether you are coming for the day or the weekend, you can be sure of having a good time. You will see the annual demolition derbies, tractor pulls and motor-cross races, as well as evening musical entertainment and hypnotists. You can participate in the fire truck pulls by registering for the event with six of your strongest pals, or sign up for the arm-wrestling competition.

Written by Danika Gravelle in 2015.
---
Massey Fair is an alcohol free event.


OAAS Premises Identification Number: ON4229339

---